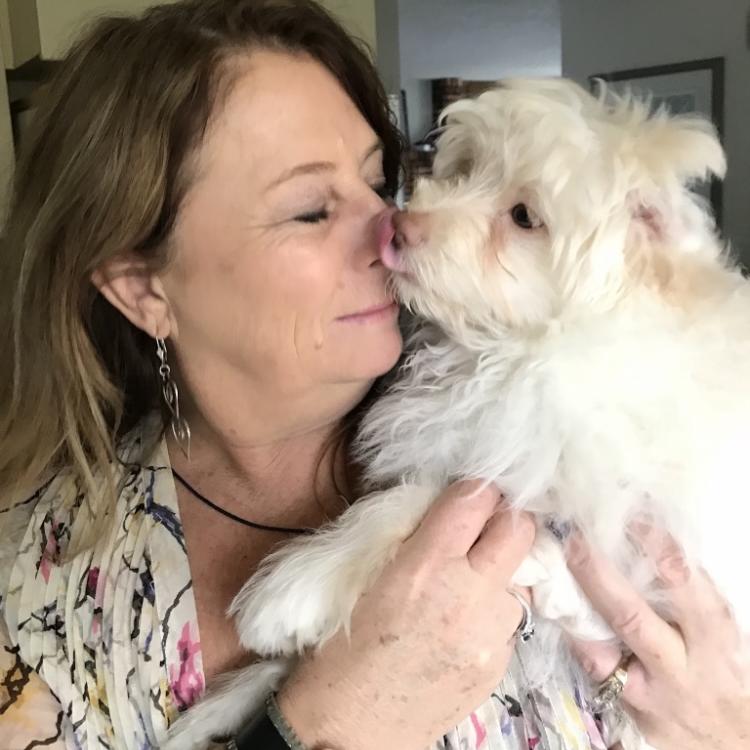 Meet the Founder
Deborah Groenheyde
Dogs have been a part of my life for as long as I can remember, and while my husband, Marten, and I were living in Hawaii we rescued two 7.5-week-old puppies, Moka and Java, from a shelter on Maui.
Moka and Java quickly found places in my heart – the unconditional love and trust that they shared was a testament to the meaningful relationships that we humans have with our animal companions.
My work often required me to travel, and when I was away from my dogs and missed them terribly.  This separation inspired me to create a symbol of the love and connection shared between people and their pets, something that I could carry with me at all times to remind myself of my fur friends even when I couldn't be with them.
Giving Back
At the Hand and Paw Project, we're passionate about celebrating the bond between pets and their humans.
That's why a portion of every sale goes to supporting animal welfare organizations.
So not only will you be showing your love for your pet with our beautiful bracelets, but you'll also be supporting a great cause.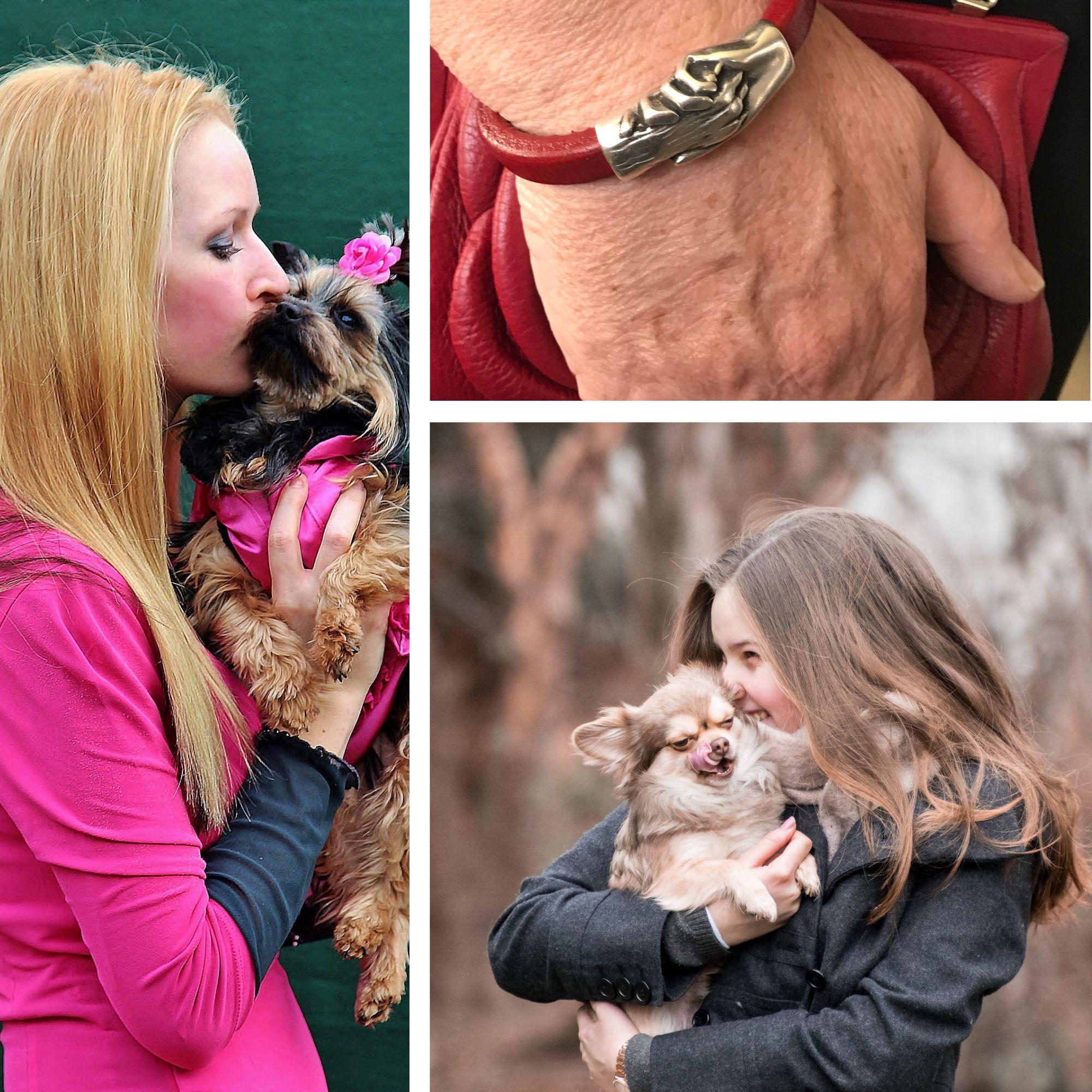 Feed Back
I Love My Bracelet So Very Much I'm So Glad I Was Able Too Finally Be Able Too Recieve One My Best Friend Was Able Too Get One Too & She Loves Hers Also Customer Service Was Wonderful Deborah Is Amazing Always Kept Me Informed & I Was Able Too Purchase The Bracelet I've Been Wanting For So Long Thanking You In Advance Sincerely, Linda. ✋️🐾❤️ 😘
Customer Comment
I Recieved My Bracelet The Other Day & I Am Very Pleased I Also Purchased 1 For My Friend & She Also Loves Hers & I Got Earrings Great Quality Thank You Linda 🖐🐾❤️
The bracelet is beautiful! This one is a gift to my girlfriend. I ordert my bracelet one year ago. I wear it since this time day and night. I will not be without it !
Better in person
I purchased 2 bracelets, the leather bangle for myself and the silicone strap for my 11 year old granddaughter. I'm looking forward to giving my granddaughter her bracelet I know she'll love hers as much as I love mine. These bracelets will very useful to help us come to terms with the loss of our dog
Beautiful
Received my bracelet and it's beautiful! Fits perfect! Thank you for a sentimental reminder of my furry friends I've lost in the past.