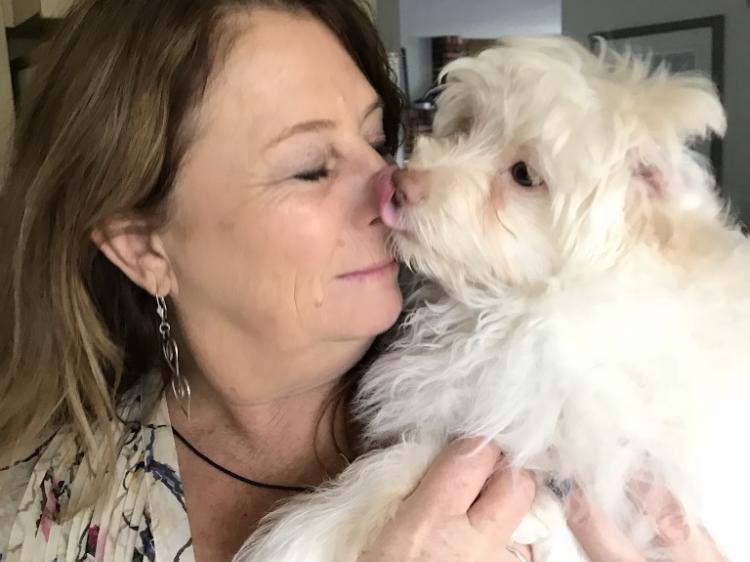 Meet Deborah
(and Jackson)
Dogs have been a part of my life for as long as I can remember, and while my husband, Marten, and I were living in Hawaii we rescued two 7.5-week-old puppies, Moka and Java, from a shelter on Maui.
Moka and Java quickly found places in my heart – the unconditional love and trust that they shared was a testament to the meaningful relationships that we humans have with our animal companions.
My work often required me to travel, and when I was away from her dogs I missed them terribly. This separation inspired me to create a symbol of the love and connection shared between people and their pets, something that I could carry with me at all times to remind myself of my fur friends even when I couldn't be with them.
How it all Started
I began with a vision at 3 am and roughly sketched the image of my hand and Moka's paw, then worked with a company in Europe to turn that image into a sterling-plated pewter bead that has evolved into a full collection of bracelets and jewelry accessories for the pet lover. The Hand and Paw Project had begun.
Today the Hand and Paw Project lineup of jewelry includes the original style Dog and Cat bracelets in both leather and vegan (rubber or cork) options, a flat leather bracelet design in both leather and vegan options, keychains, earrings, and pendants.
A portion of the proceeds from every item in the Hand and Paw lineup is donated to support shelters, rescues, and other animal charities in need
.
The designs I have created, depicting a pet's paw held lovingly in a human hand, are a tangible reminder of the bonds we share with our furry friend. Whether they are walking beside us, we are separated by distance, or they have crossed over the rainbow bridge, that bond can never be broken.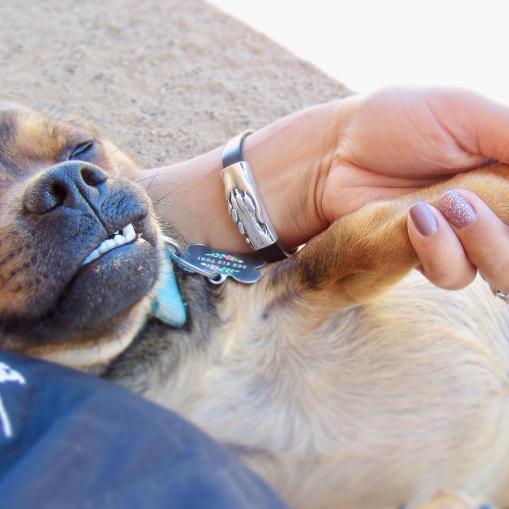 Giving Back
10% of Proceeds Donated to Animal Charities