Express the love for your fur baby with the
Hand and Paw Bracelet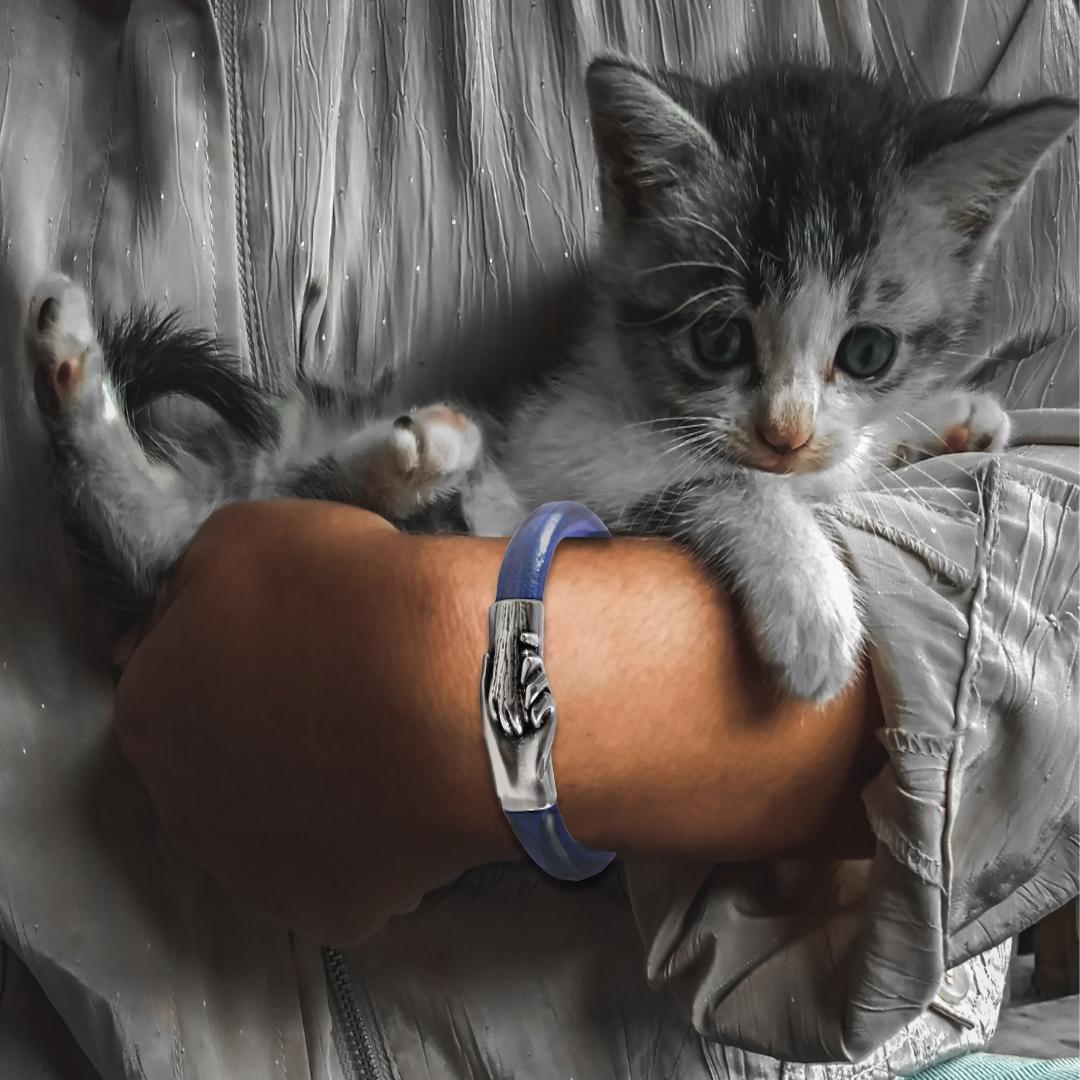 Cat's Paw Original Leather Bracelet
Genuine European Leather

Strong Easy-Twist Magnetic Clasp

Silver Plated

Perfect Gift for Cat Lovers

Made In Canada

It's all about Your Memories and Stories
Frequently Asked Questions
Genuine European Leather

Strong Easy-Twist Magnetic Clasp

Silver Plated

Perfect Gift for Cat Lovers

Made In Canada

It's all about Your Memories and Stories
Sizing Video
* For Original and Flat Style Bracelets
*Extra Large Now Only Available By Request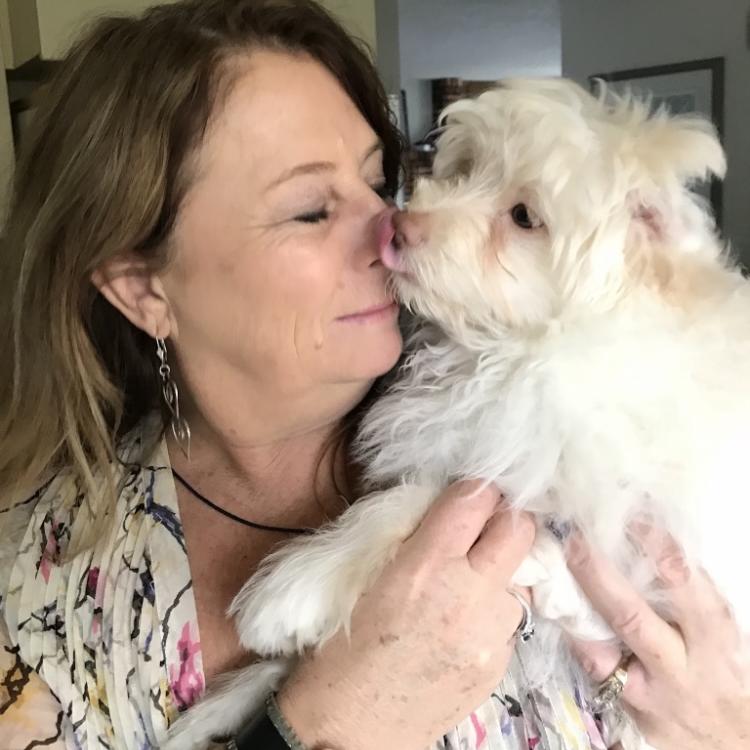 Meet the Founder
Deborah Groenheyde
Dogs have been a part of my life for as long as I can remember, and while my husband, Marten, and I were living in Hawaii we rescued two 7.5-week-old puppies, Moka and Java, from a shelter on Maui.
Moka and Java quickly found places in my heart – the unconditional love and trust that they shared was a testament to the meaningful relationships that we humans have with our animal companions.
My work often required me to travel, and when I was away from my dogs and missed them terribly.  This separation inspired me to create a symbol of the love and connection shared between people and their pets, something that I could carry with me at all times to remind myself of my fur friends even when I couldn't be with them.
Giving Back
At the Hand and Paw Project, we're passionate about celebrating the bond between pets and their humans.
That's why a portion of every sale goes to supporting animal welfare organizations.
So not only will you be showing your love for your pet with our beautiful bracelets, but you'll also be supporting a great cause.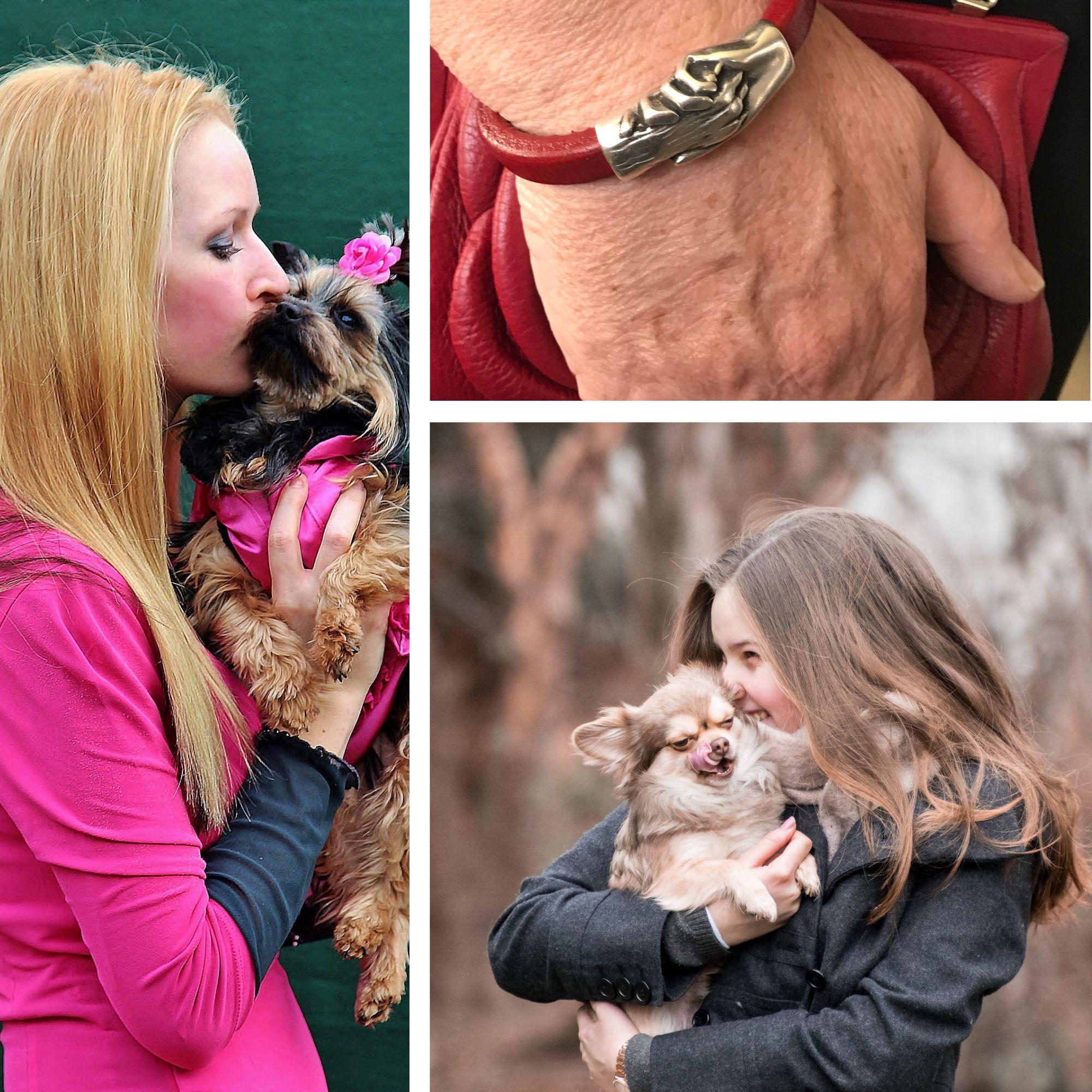 "I wish I could give it 10 Stars!"
I just love the bracelet, it is very beautiful. You do very excellent talented art work! My favorite kitty passed away in 2020, and this is perfect way for me to remember him. He was the best lovable kitty I ever had! I wish I could give you 10 stars!
Perfect Gift
Great gift! Perfect color for my dog sitter.
Beautifully Made
a wonderful remembrance for my cat...don't hesitate to purchase.
Bracelet is great!
I fall asleep holding Punkin's paw!
Beautiful!
These bracelets are really beautiful in person. The cat's paw is nicely crafted, and the colors are great. I have all but one of the colors since it's sold out. It is a little heavier than the flat leather, but as with the flat leather it is still very comfortable to wear. I would recommend this bracelet to anyone who is a pet lover.